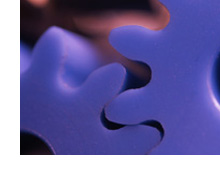 Imagine that you are in the middle of a major consumer shift within the automotive industry. Market research and trend analysis indicates that consumers will continue to invest in the sports utility market over the foreseeable future. The problem is, your company did not have this product integrated into the corporate product roadmap. Pressure is on from senior management to enter this market. You have been hand picked by the executive committee to lead the design and development of this new product. You are excited by the challenge, but at the same time frightened. You have sleepless nights wondering how you can possibly come up a new product design with the timeframe allocated. You start networking in the industry to find creative solutions that will help you ensure this project is successful. You run into a reliable contact that provides you with solutions - 3D Systems.
Our stereolithography apparatus (SLA) provides the ability to produce three-dimensional objects directly from digital data. This innovation revolutionized model making, pattern making and prototyping by allowing the designer to produce an accurate physical model within a day or two.
Our 3-D printer (ThermoJet) offers designers the ability to produce inexpensive 3-D models directly from their workstations, with the convenience of a copier. ThermoJet has proven to be an invaluable tool to designers, who, without training, could now produce 3-D physical models for communicating designs early in the development phase, in partnership with stereolithography models for accuracy and testing.
Both of these tools have now become the most efficient manner in which a designer can go from creation to reality. As designers around the world are learning, 3D Systems' products allow them to communicate the way they design - in 3-D.